de Chaises et d'Autres
Les chaises vides dans le paysage attirent mon regard, et me parlent car elles ont connu mille vies : des passants se sont assis, pour discuter, se reposer, ou pour être. Vides, elles portent cette histoire en négatif, mais deviennent aussi des personnages à part entière du paysage, les seuls qui demeurent quand tout le monde est parti. Peu à peu, les chaises s'animent, se rassemblent, s'alignent... Elles semblent prendre vie, deviennent envahissantes, voire inquiétantes. Empty chairs in the landscape catch my eye, and speak to me because they have known a thousand lives: passers-by have sat down, to chat, to rest, or to be. Empty, they wear this story as a negative, but also become full-fledged characters in the landscape, the only ones that remain when everyone is gone. Little by little, the chairs come to life, gather, line up... They seem to come alive, become invasive, even troubling.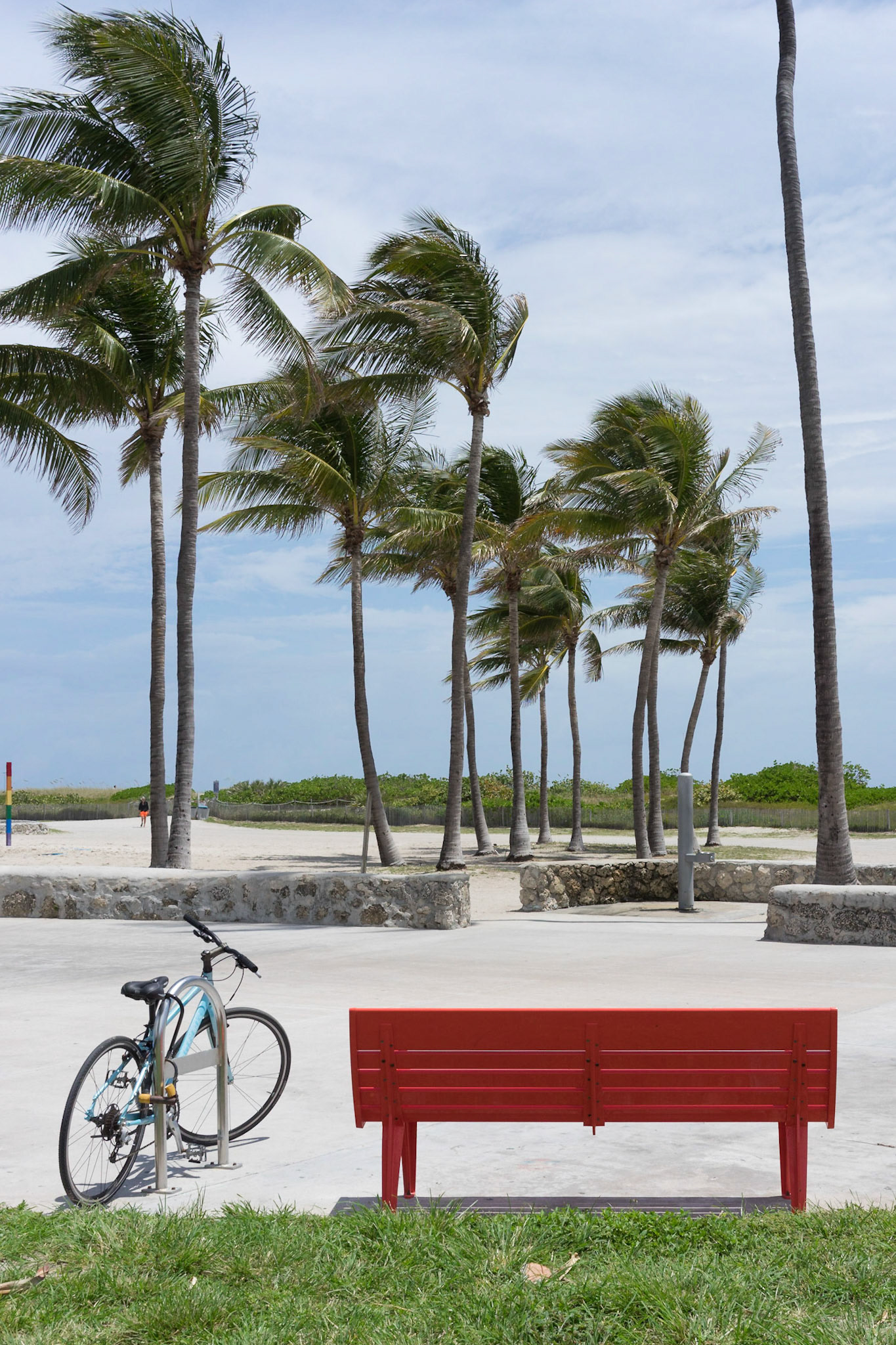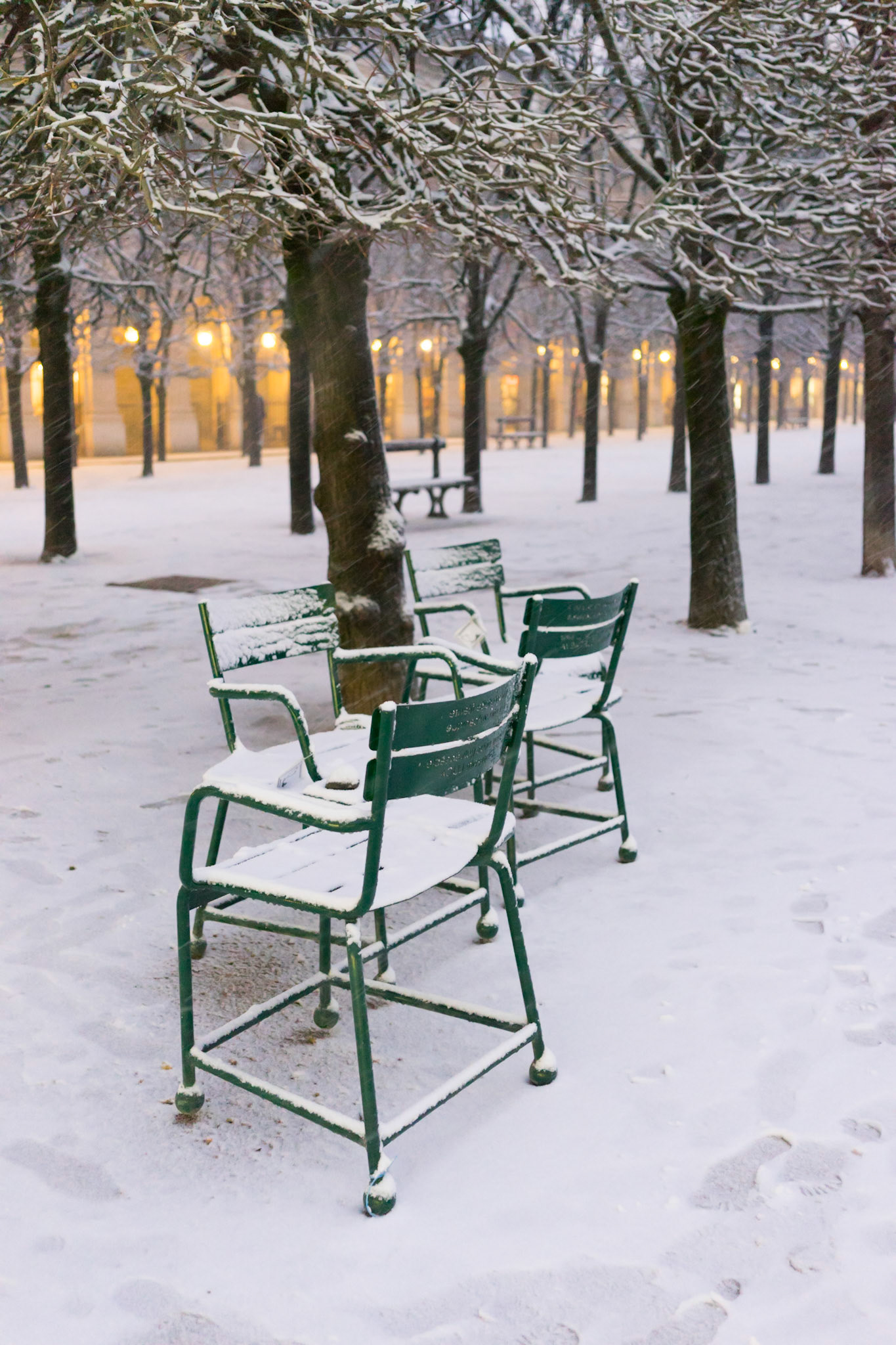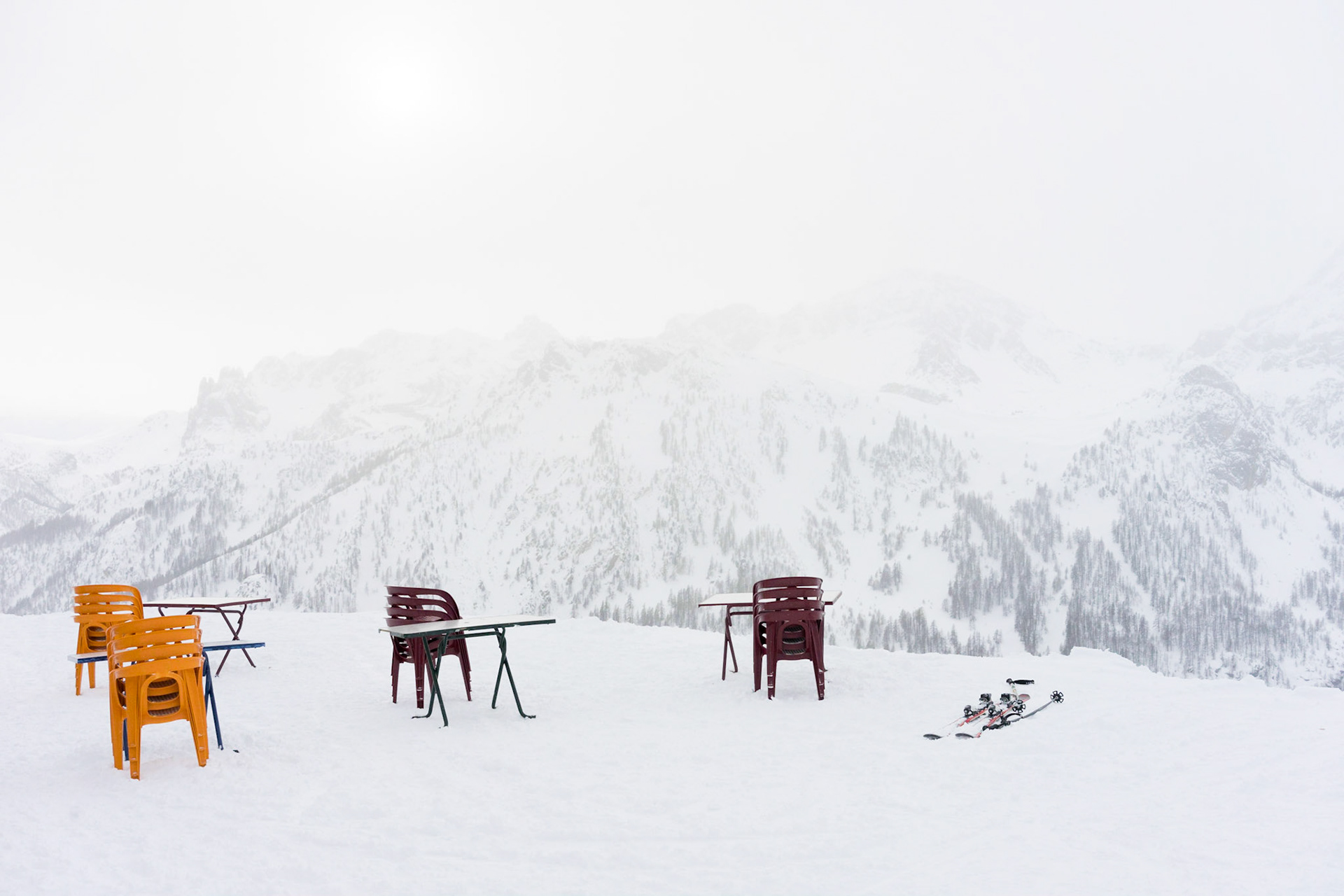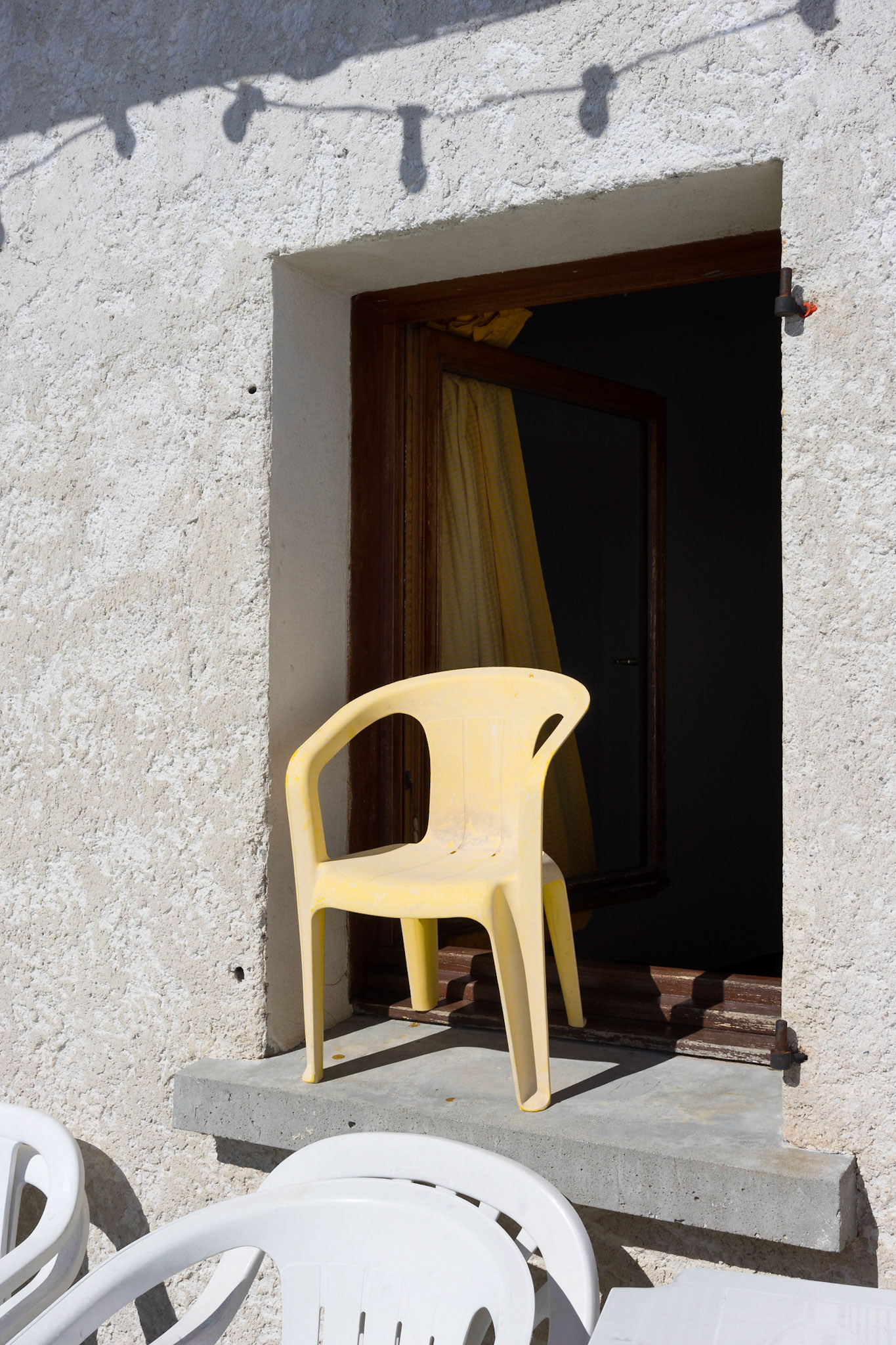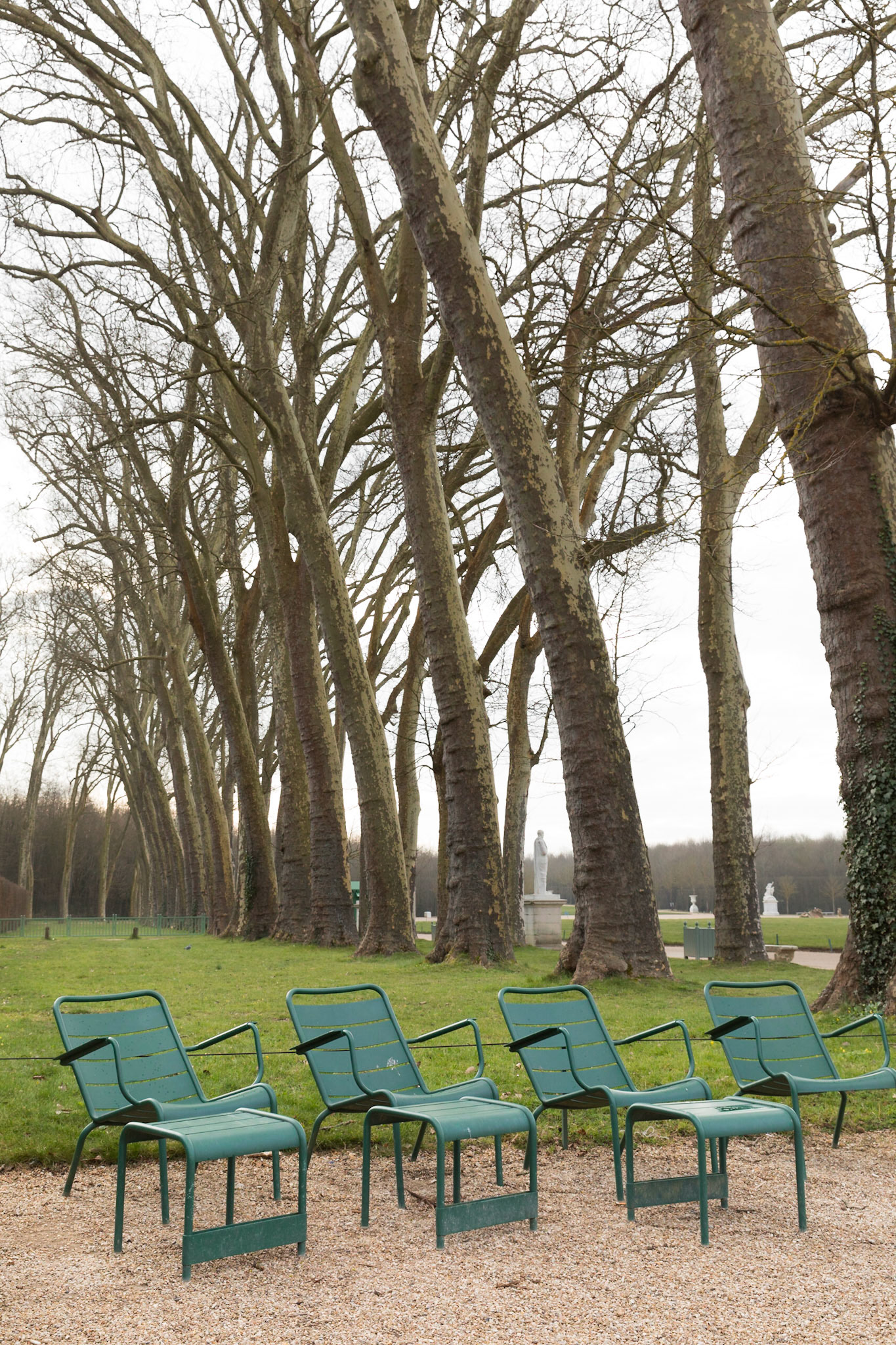 Col d'Ornon, Ornon, 2018. Parc du Château de Versailles, 2018.